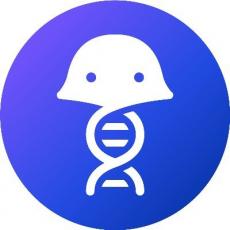 Biotechnology is transforming every aspect of our lives – from the drugs we take, to the food we eat, to the clothes we wear. To make these innovations a reality, life science organizations need better-engineered processes, greater predictability, and greater scalability. Benchling is making this possible by enabling rapid, iterative development, empowering faster and smarter decision-making, and accelerating the move to labless companies – for the benefit of us all.
Legacy software was built according to outdated, inaccurate notions of how scientists and R&D organizations work. Benchling was founded on the belief that scientists' tools should reflect the way scientists actually work. Since day one, we've developed Benchling in close coordination with researchers and R&D organizations across a wide range of scientific modalities. This means that no matter your science, Benchling will work the way that you do.
We're privileged to be able to bring together some of the world's most forward-thinking R&D leaders. Through our series of Benchtalk forums, we regularly bring together hundreds of R&D executives throughout the world to discuss how they're accelerating R&D in an age of digital transformation. And through the Benchling blog, we showcase the work and stories of pioneering scientists throughout industry and academia.